It all started in a pumpkin patch.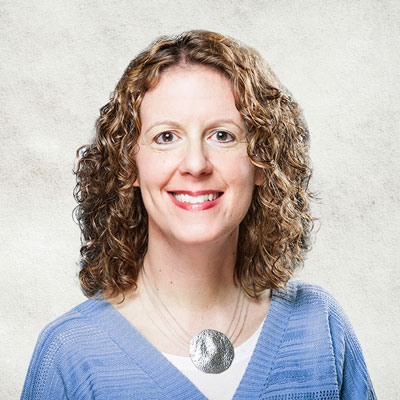 Well not exactly—but I got your attention, didn't I? Actually it was a fall poster collage I created back in second grade. Surrounded by cutout magazine photos, Crayola jumbo markers and a bottle of Elmer's glue, I got my first taste of graphic design and fell in love. Over the past nine years running my creative design agency km design, and 20+ as a senior art director and branding specialist, I've gained plenty of learning, skill and real-world experience, but even still, it's that same creative spark I first experienced at 8 that's behind every project I undertake.
On the flip side, as the daughter of a newspaper journalist and engineer/architect—I love structure, organization and putting chaos to order. I truly believe, "God is in the details." And whether I'm proofing brochure copy, populating the backend of your new WordPress website or press checking your new brand stationery, you can be assured your project is in good hands.
There's something about getting it done—right—that I find so satisfying. Whatever the project—from a comprehensive branding redesign to a fundraising remittance envelope design—I find fulfillment in accomplishing the task at hand, doing it right and helping my clients take that next step—whatever it might be.
Like most perfectionists, I'm meticulous about the finished product. But I recognize it's also important to enjoy the process. To ensure my clients have a pleasant experience working with km design, I'm committed to providing quality service, dedication, deadline-meeting and a good heap of fun.
Speaking of fun, no bio of mine would be complete without mentioning football! I received my BFA from the University of Georgia—and along with a solid foundation in graphic design and branding—I enjoyed four years of hardnosed SEC football. (Go Dawgs!) I'm also a big Panthers fan and always ready to break down recent NFL action.
Today, I bring that same pumpkin-collage-ignited passion to my clients—and I support their businesses with the same dedication and unwavering commitment that I have in rooting for my favorite teams.
But that's enough about me. I'd love to learn about you, your business and how I can help. Let's talk.