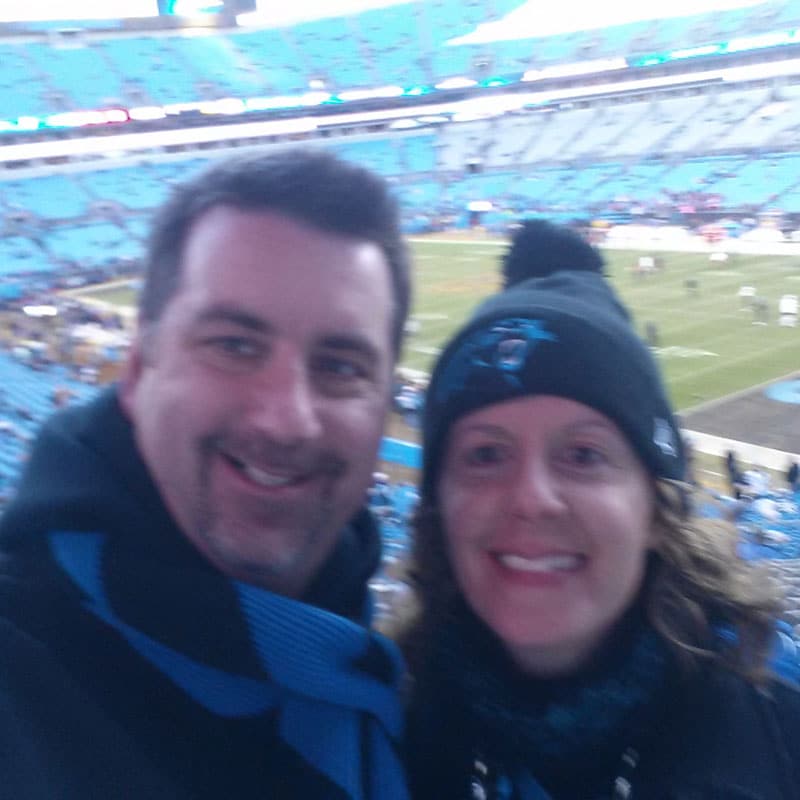 I'm on Cloud 9 knowing that my Carolina Panthers are going to the Super Bowl. I was lucky enough to attend both home playoff games—It was an experience I will NEVER forget! If you're a Panthers fan, you know their mantra all season has been: The next game is our most important. They never got too far ahead of themselves. They were focused and intentional at every step. And look where it got them! They also became only the sixth team in NFL history to go 15-1 in the regular season.
Since early January, I've been thinking about what I'd like to accomplish this year—and the idea of being more focused and intentional really speaks to me. I'm going to share my goals with you… so you have more insight into how I work, and also because it will help hold me accountable.
Spend less time on Facebook and Email. "Work when you're working, don't when you're not." Graphic designer Jim Krause said this at HOW Design Live in 2013 and it still sticks with me. Sometimes when I'm on the computer, it gives me the false impression that I'm working. But I've realized that wasting time on Facebook or excessive email-checking is zapping my creative energy instead of channeling it. I'd rather go visit my sister and her family—who live a short 15-minutes away—rather than reading what they're doing on Facebook. Therefore, I'm setting these boundaries: 1) Check Facebook once a day for 30 minutes sometime after lunch. 2) Check email four times (9 am, 12 pm, 3 pm, 6 pm) for no more than 30 minutes each sitting. Whew, that one's going to be tough!
I'd love to hear from you… What do you do to keep your Facebook or social media time in check? Do you put any limits on yourself with checking email?
Close my office by 7 p.m. Working from home can be a blessing and a curse. Sometimes it's just too easy to slip back into my office to check one last thing. And before I know it, three hours have done by! It's time to reclaim my evenings for me, so I'm setting a physical boundary by closing the doors to my office at 7 p.m Monday through Friday. Instead of working, I'm going to do a little more cooking (which will also help me achieve another goal of eating more home-cooked and less processed foods). With my evenings free to fill the well, I wonder what creative outlets will present themselves…
This journey towards greater focus and intention is aimed at helping me be the best creative partner I can be. If you'd like to make sure your design efforts are focused and intentional—let's talk.